THE
~ HORROR HOMEMAKER~
Cocktails Anyone?
Musical stylings of "Cocktails Anyone" sent to your table compliments of Sonicatron, St.Louis
---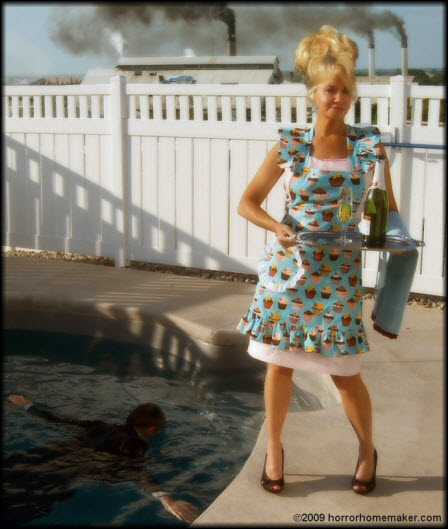 Home Sweet Home |&nbsp From the Kitchen |&nbsp The Apron Hall of Fame (additional volume is suggested)
About Carole Lanham
Here at Horror Homemaker, we love to drink.
If you have a recipe for a cocktail you're dying to share, we'd like to drink it.
Just put "Drink This!" in the subject line and send it off to:
thewife@horrorhomemaker.com
"Bottoms Up!"
The Horror Homemaker

Some of my Favorites!
Pimm's No. 1 Cup
Pousse Café
Rattlesnake
Rusty Nail
Tom and Jerry
Vampiro
Velvet Hammer
Master of the Hounds
Bosom Caresser
Brandy Punch
Martinez
~
Some of my Favorite Canapes!
Pimm's No. 1 Cup
Originally concocted of herbs and quinine, Pimm's was created in 1840 as a digestive tonic by James Pimm
and served at the Oyster Bar in London's financial district. Supposedly the recipe for Pimm's No 1 Cup
is known by only six people. I like to drink this drink at Napoleon House in New Orleans.
5cl Pimm's No.1 Cup
Pousse Café
few slices lemon
few slices orange
few strips cucumber peel
Pour the Pimm's into a highball glass filled with ice. Top with 7-Up or ginger ale. Add the fruit and stir.
Garnish with a slice of lemon and orange, the peel of a cucumber, and a sprig of fresh mint. Serve with a straw.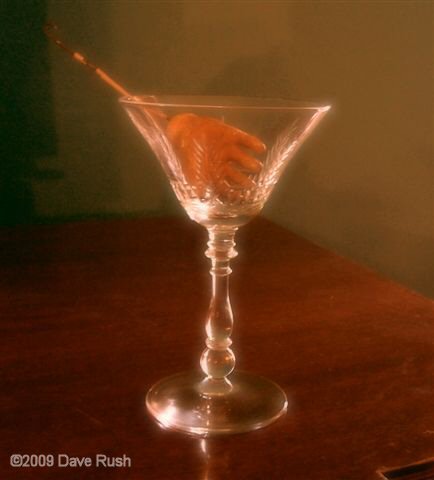 "Drinking makes such fools of people, and people are such fools to begin with,
that it's compounding a felony."
Robert Benchley, Drama critic, humorist, newspaper columnist and actor 1889-1945
---
Pousse Café
top
A beautiful concoction that tastes like Robitussin but is fun to say. Always serve this drink after dinner.
Each liqueur has a different density that allows one to sit on top of the other. Syrups are heavier than liqueurs
and spirits are lighter. Pour the heaviest ingredient first. Go with the first one listed to be on the safe side.
1cl grenadine
1cl green crème de menthe
1cl Galliano
1cl kummel
1cl brandy
Pour the grenadine into a shot glass as a base. Over the back of a bar spoon,
gently add the crème de menthe. Pause. Admire. Add the Galliano the same way.
Pause again. Add the kummel. End with the brandy. Serve carefully.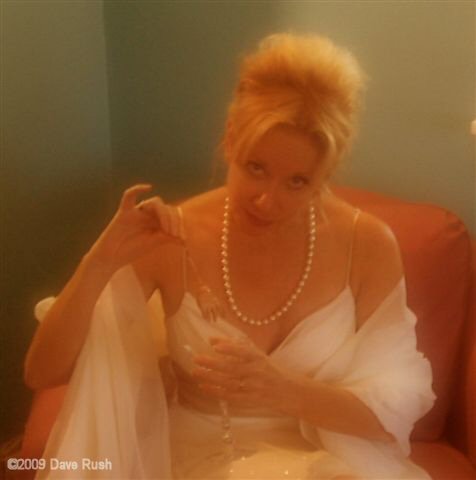 "When not knitting or drinking, I often waste my time."
John Berryman, Poet 1914-1972
---
Rattlesnake
top
Sweet, sweet poison
2cl Kahlua
2cl white crème de cacao
2cl Irish cream liqueur
Pour each ingredient in order over the back of a bar spoon into a shot glass.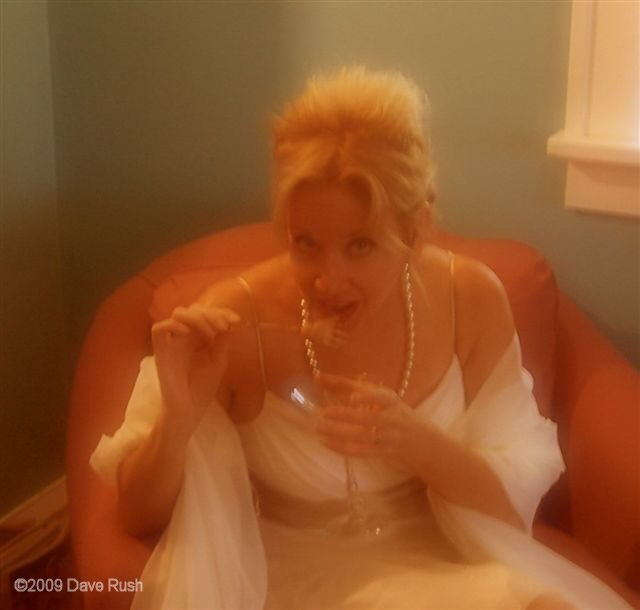 "Drinking is a form of suicide where you're allowed to return to life
and begin all over the next day".
Charles Buckowski, Poet, novelist, and short story writer 1929-1994
---
Rusty Nail
top
Too many of these will double your chances of feeling rusty and triple your chances of getting nailed
Pour the Scotch into an old-fashioned glass with ice. Add the Drambuie and stir. Garnish with a twist of lemon.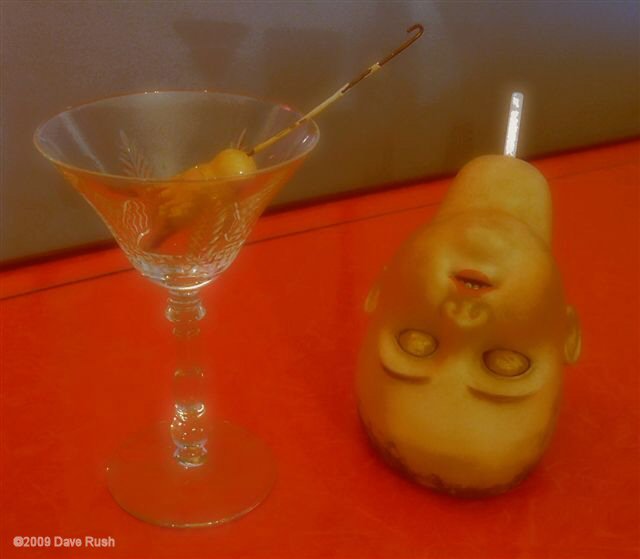 "Civalization begins with distilation."
William Faulkner, Novelist, short-story writer and screenwriter 1897-1962
---
Tom and Jerry
top
The Tom and Jerry was a hot drink first made by Jerry Thomas in 1852 at the Planter's House Bar
in St Louis, Missouri. Legend has it that Jerry refused to serve it before snowfall.
1 free-range egg
4cl dark rum
1.5cl brandy
1 teaspoon caster sugar
Beat the egg yolk and the egg white separately. Combine in a heatproof toddy glass.
Add the spirits and sugar. Fill with boiling water. Sprinkle nutmeg on top.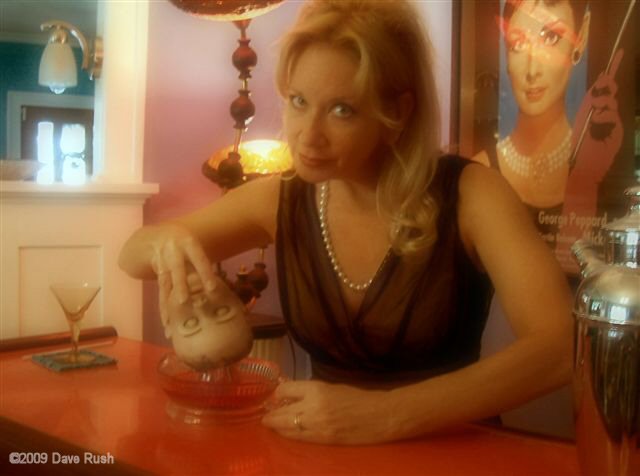 "Three times I have been mistaken for a Prohibition Agent,
but never had trouble clearing myself."
Dashiell Hammett, Novelist, short-story writer 1894-1961
---
Vampiro
top
This strange combo of orange and tomato juice, honey, and spices is the national drink of Mexico.
Surprise! There's an onion in there!
5cl silver tequila
7cl tomato juice
3cl fresh orange juice
1 teaspoon clear honey
1cl fresh lime juice
half slice onion, finely chopped
few slices fresh red hot chili
few drops Worcestershire sauce
salt
Pour all ingredients, starting with the juices and then the tequila, into a shaker with ice.
Shake well to release the flavor of the chili. Strain into a highball glass filled with ice.
Garnish with a wedge of lime on the rim of the glass and a chili.
"What's the use of winning the Nobel Prize if it doesn't get you into speakeasies?"
Sinclair Lewis, Novelist and playwrite 1895-1951
---
Velvet Hammer
top
I just like the name!
3cl Tia Maria
3cl Cointreau
3cl double cream
Pour all ingredients into a shaker with ice. Shake. Strain into a cocktail glass.
---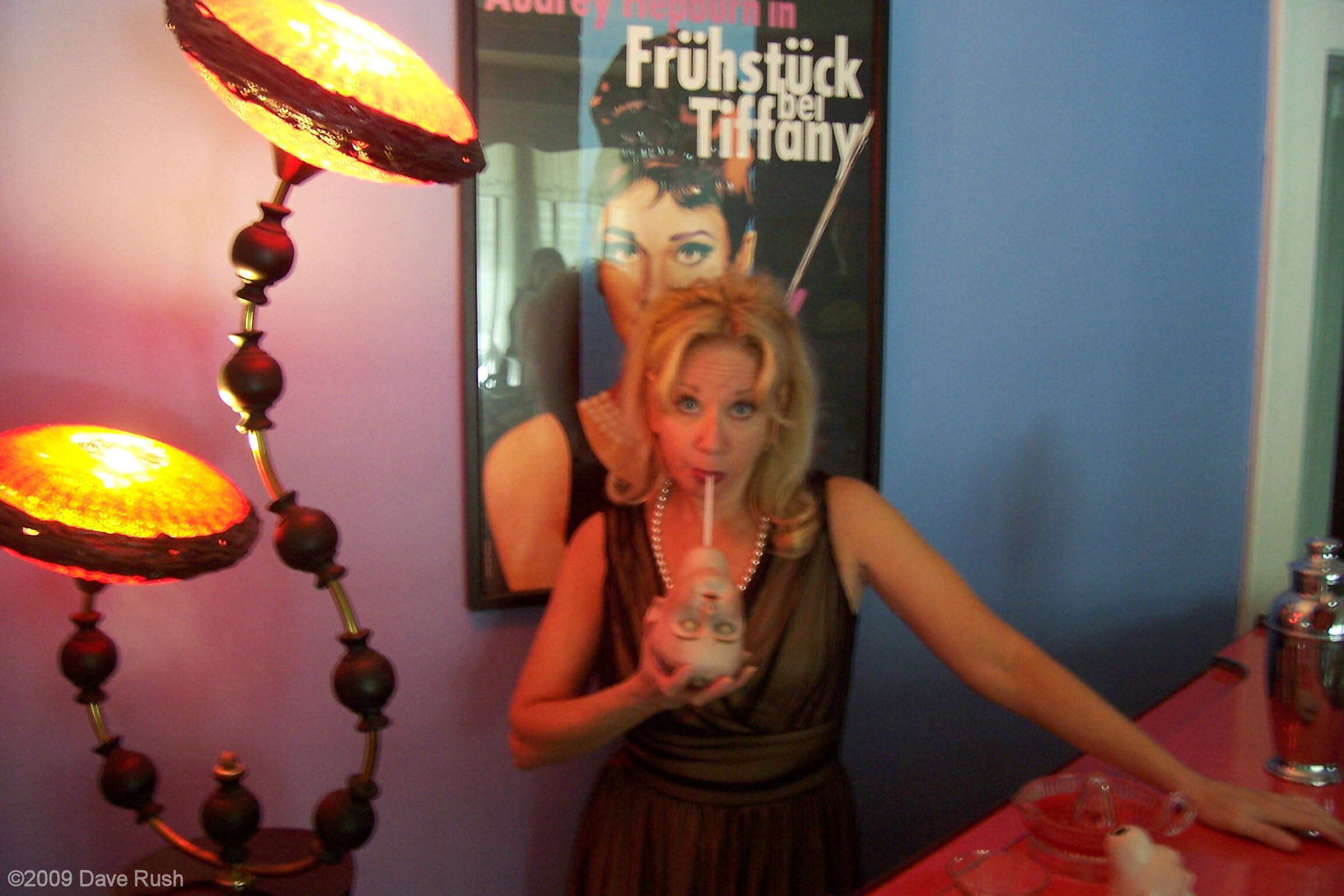 "It gives me the wimwams to be in a house that's bone dry."
Jean Stafford, Short-story writer and Novelist 1915-1979
Bosom Caresser
top
A 1920s classic from the American Bar in London's Savoy Hotel. The name says it all
4cl brandy
2cl orange curaçao
dash grenadine
1 free-range egg yolk
Pour all ingredients into a shaker with ice. Shake. Strain into a cocktail or small wine glass.
"I hate to advocate drugs, alcohol, violence, or insanity
but they've always worked for me."
Hunter S. Thompson, Journalist and Novelist 1937-2005
---
Brandy Punch
top
The name says it all.
2 teaspoons Melange Picard
1 jigger Brandy
1 pony Queen of Jamaica Imported Rum
Juice of 1/2 lemon
Fill bar glass with shaved ice. Shake well. Serve in glass No. 1 or 4.decorate with slice of orange,
pineapple and berries in season. Serve with soda straws.
---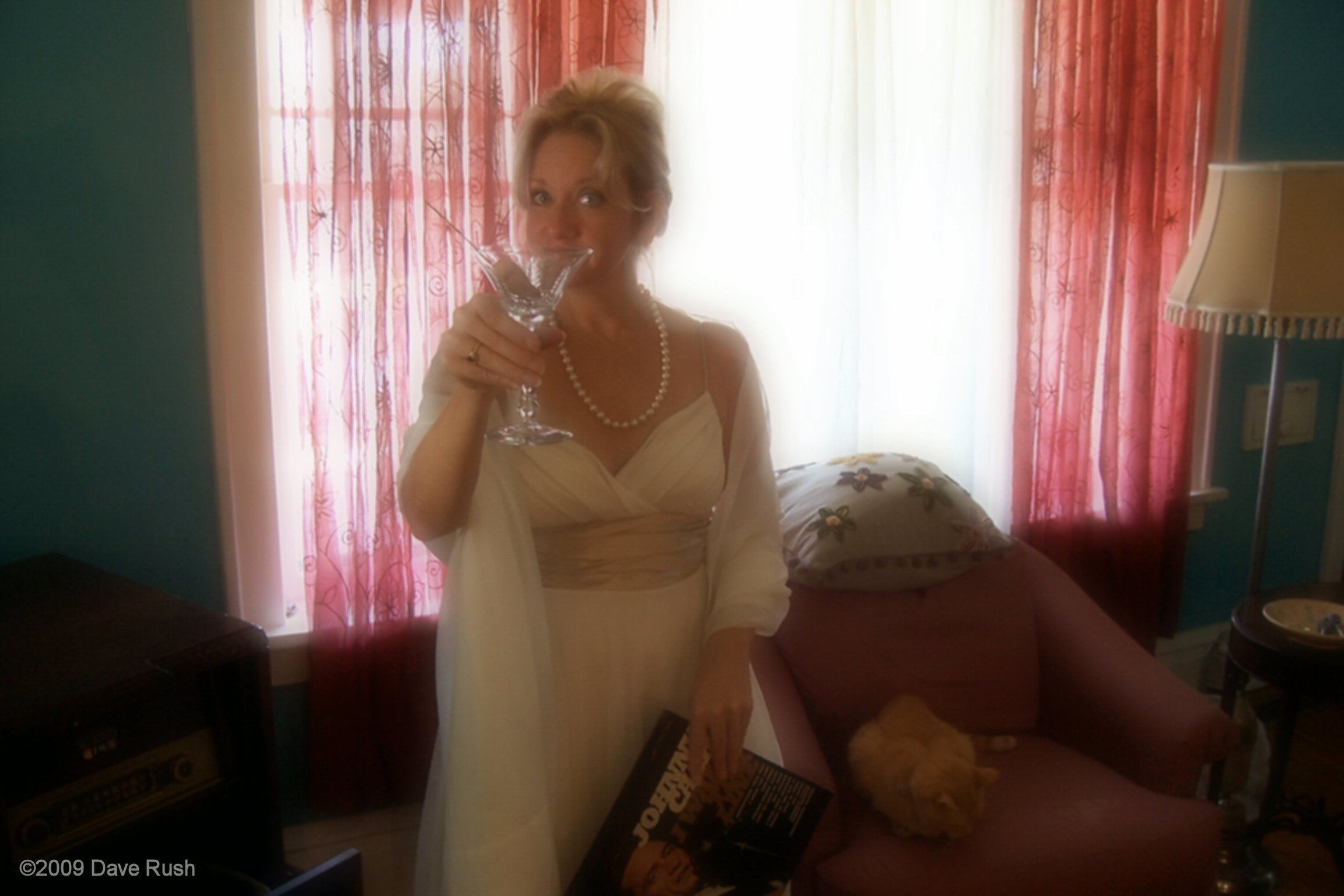 "I'm affraid that if I had a little more money,
I'd decide to spend all the rest of my life drinking beer."
Edmund Wilson, Critic and essayist 1895-1972
Martinez
top
The Martini arrives at long last! Created in 1870 by Jerry Thomas, he used sweet vermouth, not dry,
as in the recipe below. But where's the olives!
3cl gin
3cl dry vermouth
2cl maraschino liqueur
2 dashes orange bitters
Pour all ingredients into a shaker with ice. Shake. Strain into a cocktail glass. Garnish with a twist of lemon.
---
Master of the Hounds
top
Good Dog!
1 1/2 Oz. Calvert Extra
1/2 Oz. Cherry Brandy
2 Dashes Bitters
Stir well wth ice. Shake. Strain into a cocktail glass.
"Life is as much a merry tavern, as a sad hotel."
Tennessee Williams, Playwrite and short-story writer 1911-1983
---
Why not try some of these delicious Canapes with that cocktail?
top
Two bread rounds with caviar spread over entire
surface and a mound of savory egg yolk in the center,
topped with a bit of green pepper.
~~
Two round crisp crackers, toasted and spread with
cream cheese and decorated with caviar and
hard cooked egg slices, laid overlapping. A strip of pickle
over the center.
~~
Two oblong slices of bread with a strip of cream cheese,
a strip of pimento and an anchovy fillet placed side by side.
~~
Two oblong slices of whole wheat bread spread with mayonnaise
on which is placed a slice of Swiss cheese, on this arrange a
stuffed olive slice in the center, and a little mound of anchovy
paste on either side of the olive.
~~
Spread slices of uncooked bacon with peanut butter, Roll tight,
fastening with toothpick. Toast under broiler flame until bacon
is done. Serve by sticking toothpicks around larger apple.
~~
Two oblong crackers spread with liver sausage mixed with
mayonnaise, garnished with sliced stuffed olives and
tiny pickled onions.
~~
Two potato chips with grated carrot on one half, an anchovy
on the other, cream cheese down the center
~~
Two bread rounds toasted on one side and topped with crumbled
egg yolks on one half, caviar on the other, and a strip of
pimento down the center.
~~
top
---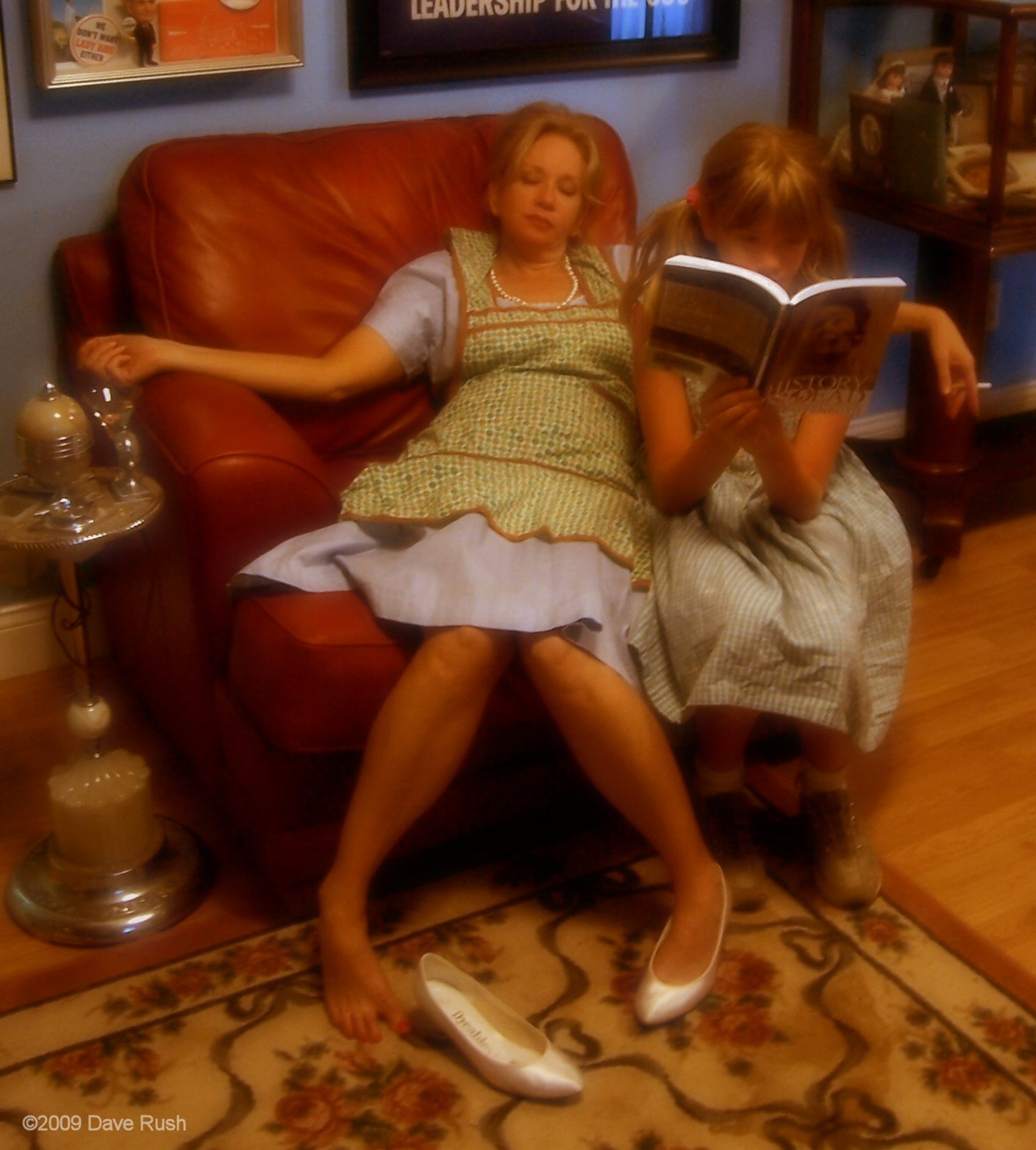 "The only time I ever said no to a drink
was when I misunderstood the question".
Will Sinclair
---
THE
~ HORROR HOMEMAKER~
Home Sweet Home |&nbsp About the Wife |&nbsp From the Kitchen |&nbsp The Apron Hall of Fame (additional volume is suggested)
About Carole Lanham
Site design and development by Krape Park Web Design